Use Promo Code BFFREESHIP21 to Get These Great Deals! (and FREE SHIPPING Too!)
Save 20% on all W&H Handpieces when you buy 3 or more!!!
SAFE-RELIABLE-POWERFUL
Whatever you encounter. You are prepared for anything with W&H surgical devices for oral surgery and implantology.
---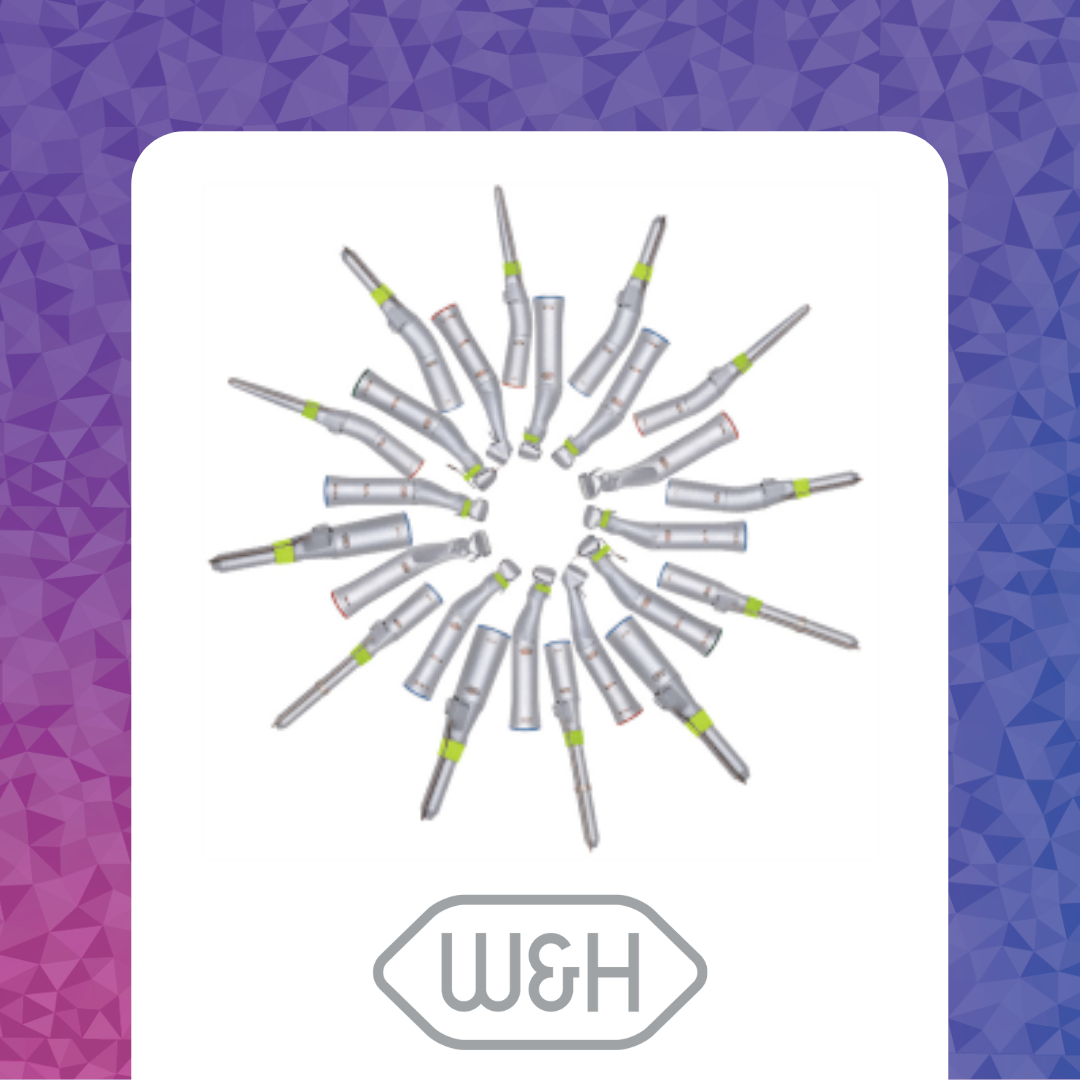 Get a FREE upgrade to the LED version of W&H ImplantMed handpieces when you buy WS-56, WS-75, WS-91, or WS-92!
The LED upgrade applies to the LG version only. It includes a mini LED+ and an independent power supply!
Thermo washer disinfectable, sterilizable and dismantlable for easy cleaning
---
Half Price!
OraGraft MD 70/30 Cortical Particulate Mix
Particulate bone graft combining 70% mineralized ground cortical with 30% demineralized cortical particulate mix
Slower resorbing and provides space maintenance with optimal residual calcium for osteoinductive potential
Osteoconductive
---
All Sizes Half Price!
ZMATRIX Porcine Peritoneum Collagen Membrane
Designed to drape without adhering to itself
Natural peritoneum collagen structure provides for elasticity
Processed to preserve extracellular components including laminin, fibronectin, elastin, and glycosaminoglycans
---
Buy 3 Get 3 Free!
NovaPlug (1cm x 2xm) & NovaTape Collagen (2.5 x 7.5cm)
Use NovaPlugs for biopsy sites, extraction sockets and for containment and graft protection. esorbs within 10 days.
Use NovaTape for dressing of minor wounds and closure of graft sites. Resorbs within 10-14 days.
---
Buy in increments of 10 boxes, and pay only $29.99 per box - Mix and Match Allowed
Available for the following:
LOOK Sutures
LOO-559B - 4-0 Chromic Gut C6 Needle 27" Thread, LOO-560B - 3-0 Chromic Gut C6 Needle 27" Thread, LOO-553B - 3-0 Plain Gut C7 Needle 27" Thread, LOO-554B - 3-0 Plain Gut, C6 Needle 27" Thread, LOO-558B - 4-0 Chromic Gut C6 Needle 18" Thread.
---
Buy min. $1000 (before taxes and shipping) and get 20% of net value in Visa gift cards and Manufacturer's Free Goods offers!
More than 100 years of helping dental professionals be best in practice.
---
Only $999.99!
Excellent option for recovery room monitoring
Rechargeable Lithium-ion battery enables a longer battery working time of up to 21 hours while generating much less noise
Smart data management via PatientCare Viewer software to PC
---
Buy either Piezosurgery GP or Touch unit and receive 5 free tips and get an extended 2 year warranty.
Click on the item # to see details:
Mectron Piezosurgery
PIE-5120063 - Mectron Piezosurgery GP Unit-"Piezo"
PIE-5120062 - Mectron Piezosurgery Unit Touch "Piezo"
---
*Offers expire November 29th, 2021 at 11:59PM or while quantities last. Mix & Match Allowed. Lowest value item is free. Free items must accompany any returns. No adjustments to previous orders. Errors and omissions excepted. Cannot be combined with any other offer. Some exclusions may apply (e.g. saline). Orders made online will have the promotional prices applied at time of processing. FREE SHIPPING MUST INCLUDE A PURCHASE OF ONE OF OUR BLACK FRIDAY SALE ITEMS.